1
« on: 18 September, 2018, 11:19:19 pm »
Just about to stick this little lot up on eBay, but then thought I should give you lot first refusal. Prices listed here are pitched about 2/3 of successful eBay auctions over the past 6 months. All negotiable, especially for larger orders requiring fewer trips to the PO.
All are OOP metal 28mm-32mm miniatures and come
unpainted
, some requiring assembly. I'm using the original Mongoose
promo images
and google-finds here because I'm lazy, but if there's interest I'm happy to take photos of the actual boxes at hand, or in the case of the opened boxes, the unused minis.
The first three sets are still cellophane-sealed in their near-mint boxes:
Holocaust Squad Judges
(3 big minis): €21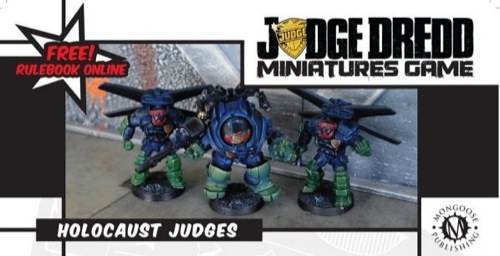 An unofficial photo to show the sheer size of these things:
Street Gang
(7 different minis): €21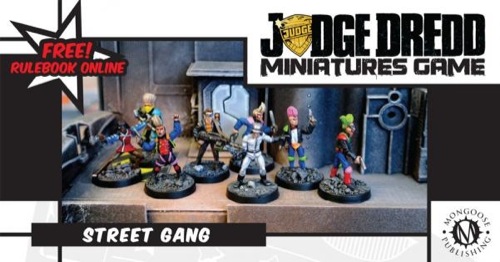 Some quality kneepad modelling in this set: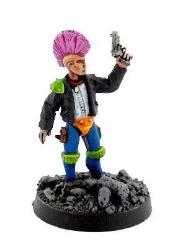 Skysurfers
(3 different minis x2, for a total of 6): €14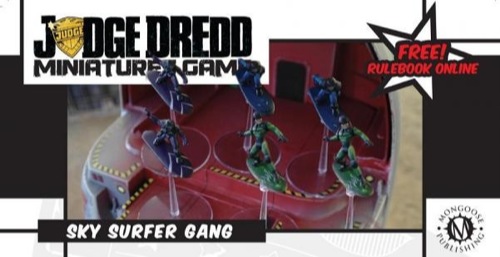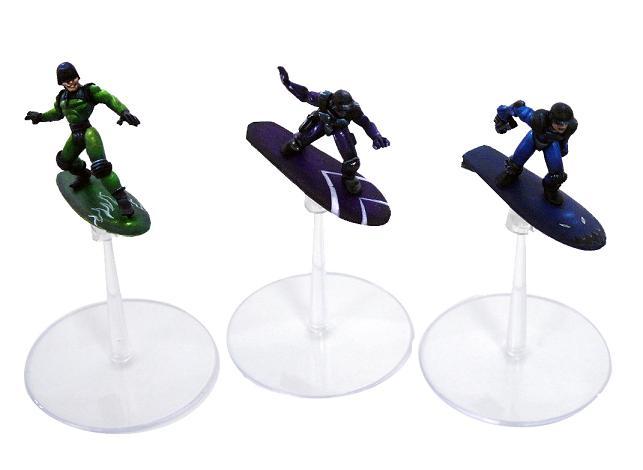 The next three are still unused in their boxes, but the boxes have been opened:
The Angel Gang
are probably the pick of the litter (5 lovely minis, with Ratty attached to Fink): €15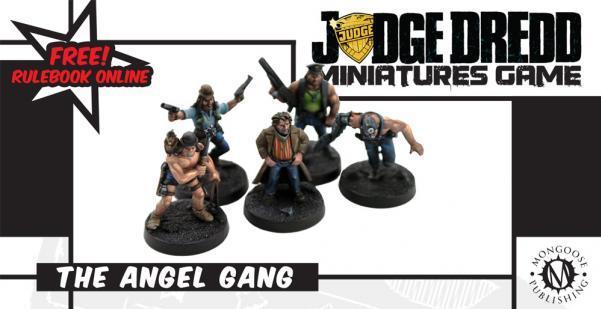 They paints up real purdy now:

Closely followed by the
Ape Gang
- note in particular the Gorilla in a a dress (7 unique minis plus a second copy of Chimp with Spit Pistol): €15
An official beauty photo :

And the original Mongoose
Justice Department
box set (8 minis): €16
The Higgins-style Riot Judges in this set are cool:
Still unused (and unpainted), but without their box:
Cursed Earth Desperadoes
(6 different minis, with 1 extra copy of Guy with Axe and 1 extra copy of Guy With Machete): €12
These last two didn't come in a box:
A really lovely
Walter
(yours will be unpainted and unassembled, alas): €5
And an
Exorcist Judge
who sadly looks nothing at all like Lamia: €4
I won't lie to you Marge, shipping may be brutal, but I promise I will only charge the actual postage cost (which I can only estimate in advance). Let me know what you might want, and I'll give you a quote.
Don't be shy now!