1
« on: Today at 04:41:43 am »
Top Five Covers of 2014
1900:
One of those Dredd covers that has nothing to do with the story, this is amazing work from Greg Staples: perhaps it's Dredd just before he battles Orlok during Block Mania.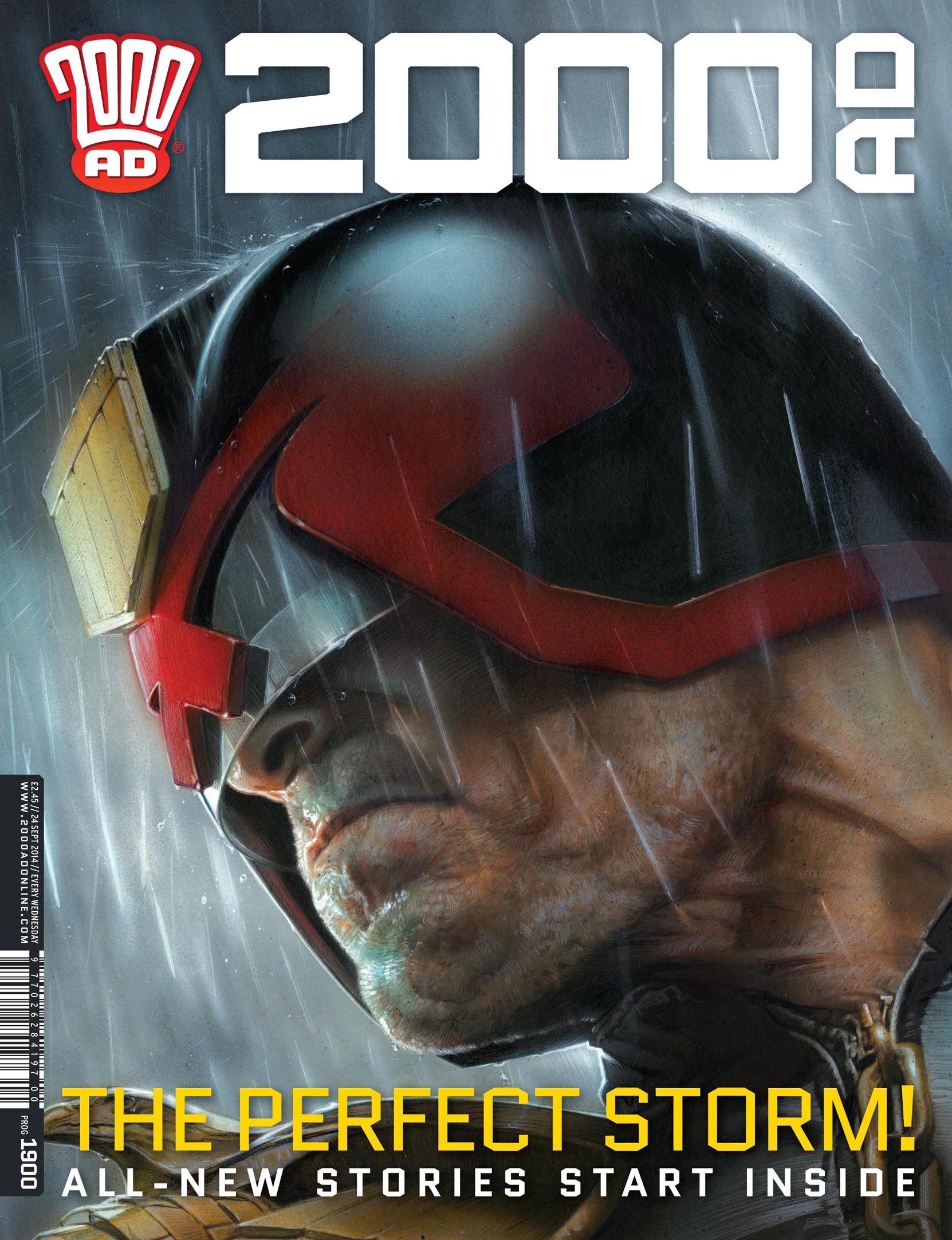 1904:
This cover by Alex Ronald takes the internal story further than the prog itself: the untold story of Dredd's encounter with an unruly class during his stint as Block Judge.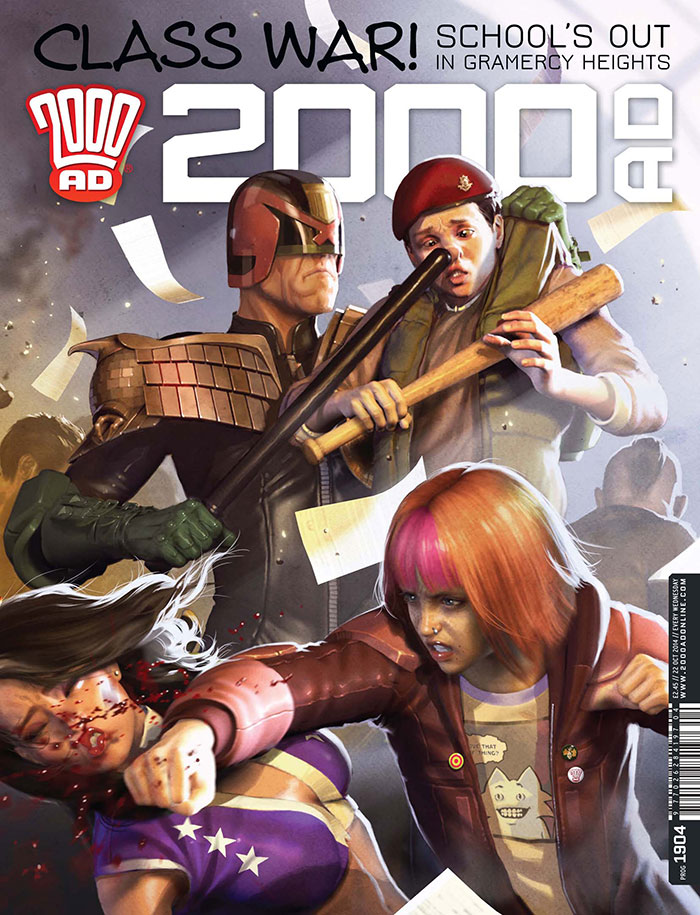 1869:
The return of Ulysses Sweet after a 26 year hiatus (from a two-episode thrill spun off a Future Shock) definitely earns the 2014 WTF award. The best thing about this frenzied assault on woke-nicity is a wonderfully disturbing cover by Alex Ronald:
1908:
Greg Staples gives us another amazing Dredd cover: this time the cover text tries to attach it to the internal story.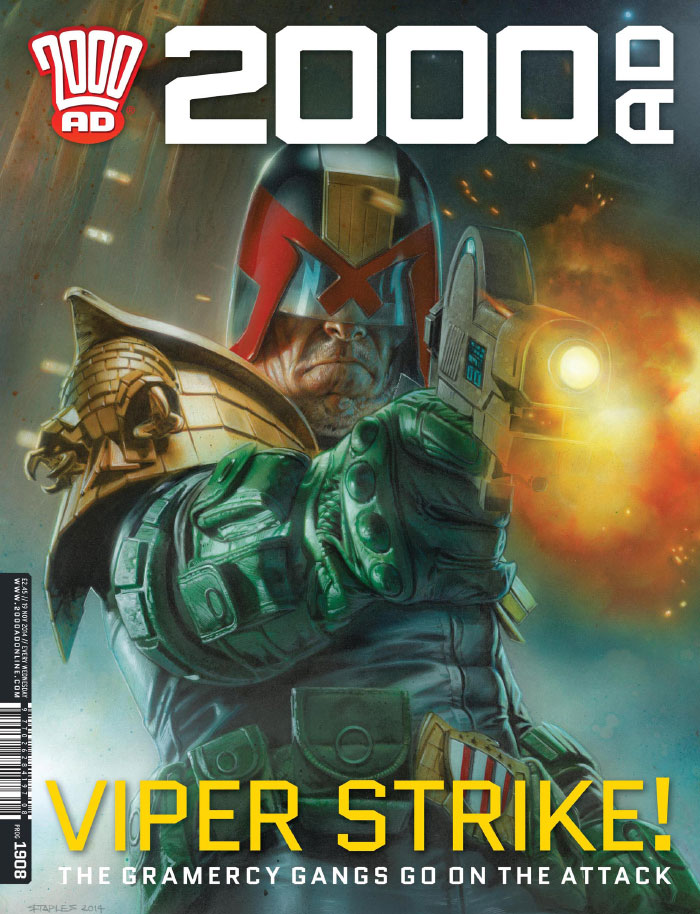 1897:
Another odd turnip from the refuse pile of history would be the Lawlords from Lawcon, having taken thirteen years to hatch a nefarious plot to invade Earth. Their tactic of shouting the plan at everyone during prime time demonstrated their level of intelligence, but this third cover from Alex Ronald (taking the hat trick) again makes a poor story look great: