1
« on: 21 June, 2019, 11:49:23 pm »
I've been mulling over a kickstart. It's mostly because I want to a particular format of book and no publishers are doing it, and the endless pitch and punt cycle is getting to me, so I'm hoping kickstarter might be a way to do this.
The book will be a 64 page Starblazer, digest format. Probably nicer production values, probably a paper back AND a hardback will be available, and likely on better than newsprint. But a nice, small digest sized sci-fi book.
Reasons for this are simple: that page size I can draw on page per day WHILE I'm doing paid work and I get to draw the sort of stuff I love.
I've no idea yet how much the book will be (though I have some notion) it certainly will be within the ballpark of this sort of kickstarter venture and I'll be largely aiming to cover the costs of print and distribution. It'd be lovely to do well enough to cover cost of the creating the thing, but that might just not be possible
Here's a mock-up cover of what a book like this might look like and you can read more about it on my blog...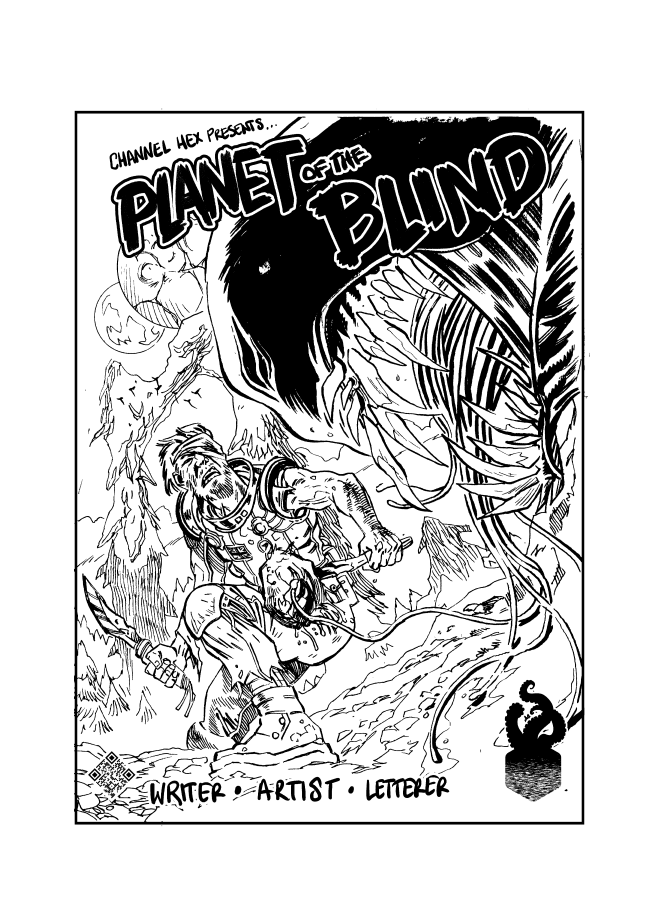 And my blog talks a little about it here
http://www.pauljholden.com/2019/06/21/channel-hex-planet-of-the-blind/