1
« on: 05 December, 2021, 09:20:40 AM »
Merry Christmas everyone!!!
As Sheridan rightly said, my big news and reason for my absence from the forum over recent years is that I've been working on my dream project - a collection of professionally animated and narrated Multisensory stories for children and adults with severe special needs. It's finally released early next year and is looking AMAZING! I'm extremely proud of what has been achieved.
Check out a little preview here:
https://www.helpkidzlearn.com/inclusive-stories-coming-soon
and some
very
cool behind the scenes stuff here:
https://scotttyrrelldesign.com/inclusive-stories-animated-films
A recurring character in my stores is Sheldon Snail (he makes a little Easter Egg style cameo in
every
story) so, for the advent calendar, I thought I'd write his one and only 2000 AD crossover sensory story. Hmmmm, it explains a lot...
Hope you like it: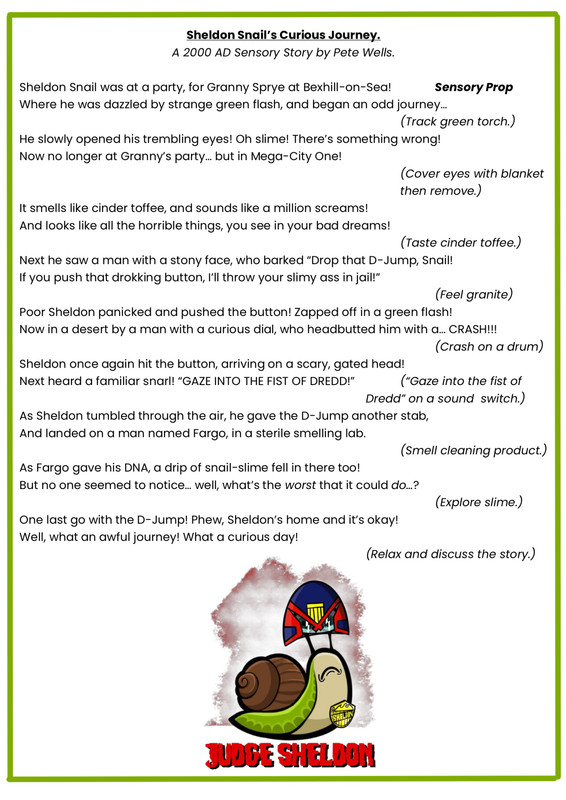 Merry Christmas everyone, and well done (particularly to the tireless Colin) for keeping the forum homefires burning in these times of social media! Love to you all!
Pete.