16
« on: 12 April, 2013, 02:47:54 PM »
BOOOOOOOOM!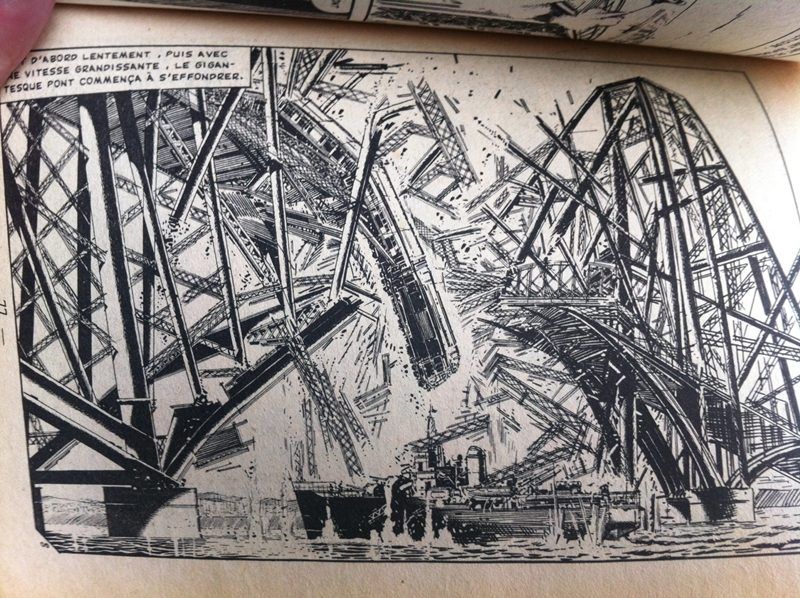 Here's an eBay find I thought the board would enjoy.
I picked up a bundle of French reprints of DC Thomson comics. They're branded as King Cobra, although you only get a few pages of Ron Smith-drawn, snake-themed superheroics and a lot of back-up strip. Mind you, the back-ups are often great fun, and include work by Redondo and yet more by Ron Smith, including the Forth Bridge destruction seen above.
One thing's for sure: this fella's not happy about it.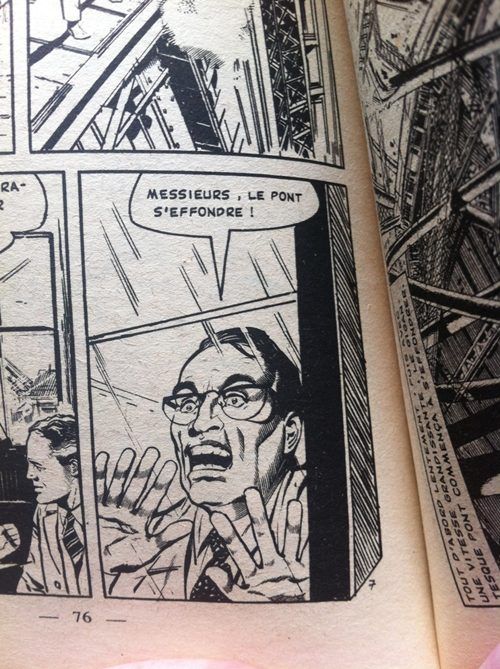 The story seems to be about a high-powered alien's visit to Earth. He appears to be pretty evil because he goes around destroying all sorts of landmarks, including the Scottish one above. I expect that caused much amusement in DC Thomson's Dundee offices.
The covers of these comics are all by Ron, and they're all great.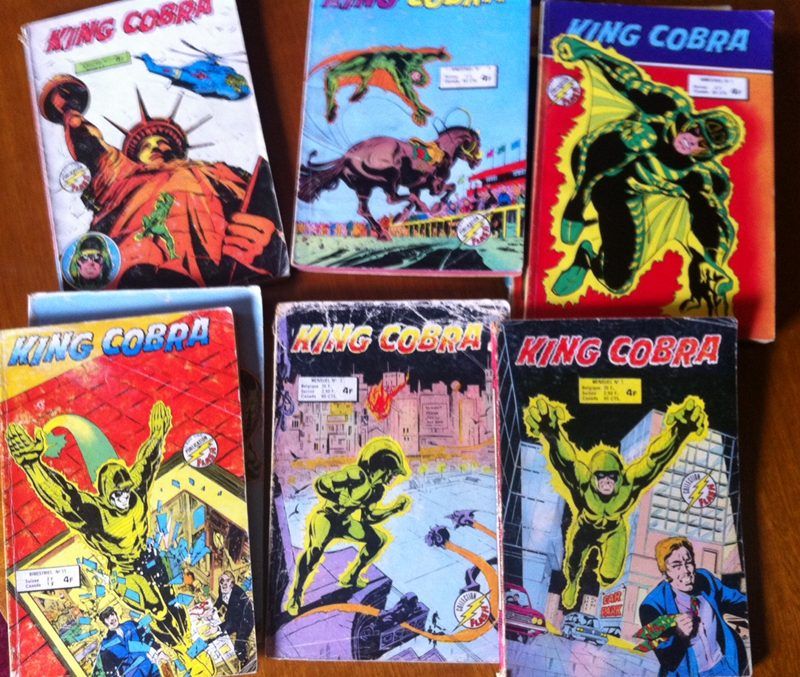 Take a look at the perspective on this one. It reminded me of a very similar scene with Judge Dredd.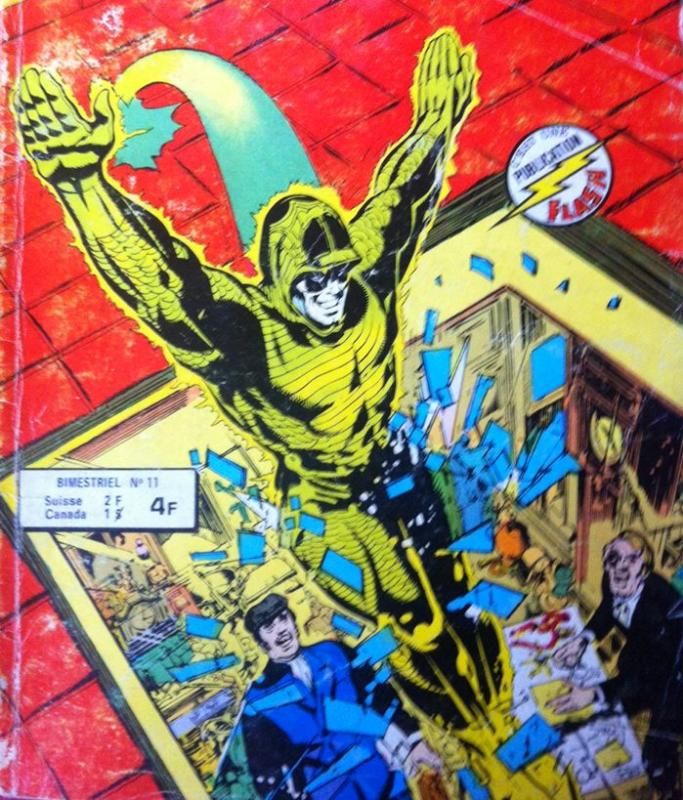 Anyway, I hope everyone gets a kick out of seeing this stuff, especially with the Ron Smith signing coming up soon. The man's a genuine hero - as a Second World War Spitfire pilot - and a fascinating artist because of the quality of work he could produce at speed. My favourite thing to do in charity shops and car boot sales in the UK was to root around the old annuals in search of Ron Smith art.
I'll finish with the back cover of one of these digest-sized comics. Clearly, a French publisher had bought the reprint rights for a whole pile of characters, so we get strips from different stables all on one page. Great fun!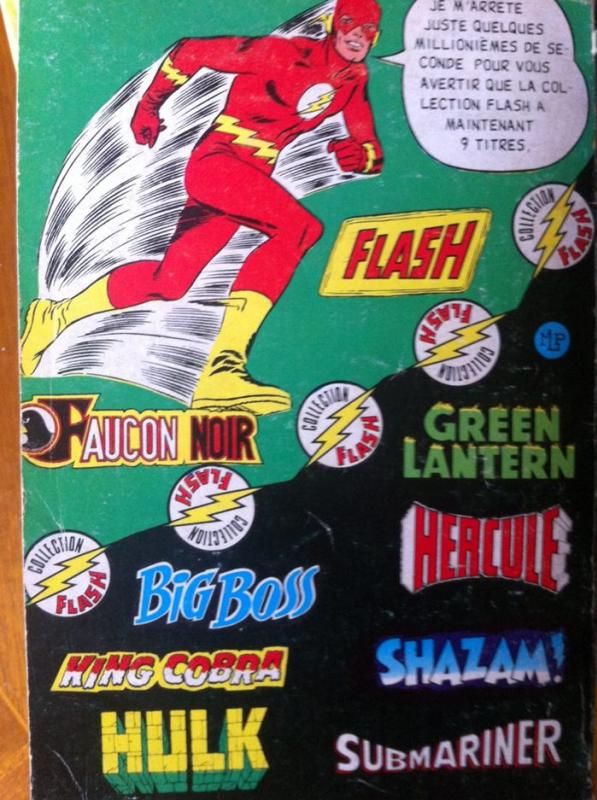 Sorry about the crappy pics. I had to use a phone.
Cheers
- Trout